DIY BOX shrink paper
From €15,00
Shrink paper. Shrinkies. Do you remember as a child? You make a drawing on the shrink paper, put it in the oven and it becomes 5 times smaller and 5 times as thick. Very nice to make with children. To make things a little easier for the children, I have developed some templates that they can color and then you can shrink it in the oven. Would you like to do this at home? Order our DIY BOX and make your own earrings, brooches or key rings at home.
You can put together the box yourself. You can choose between earrings or a brooch / key ring. Of course you can also do both. In addition, you can choose a pair of selfmade ear studs from the Lielie collection at a discount.
Each box contains as standard:
A step-by-step plan to make the jewels. A shrink paper template for ear studs and for a brooch or key ring. The earrings come with nickel-free plugs and earplugs. The second choice comes with a brooch pin and a key ring, you can choose which one you want at home. And finally, there is also the selfmade ear studs, which you can put on immediately.
Choose from the following menus
Shrink Template Brooch / Keychain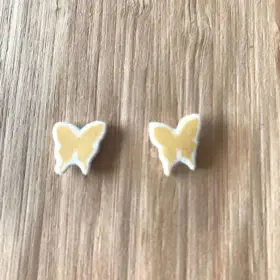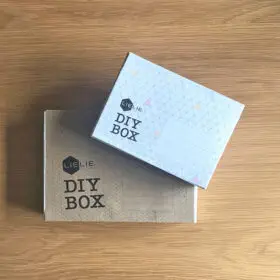 Box with basic shrink elements
The finished ear studs are included in the package. Choose which one you like best
3 in stock