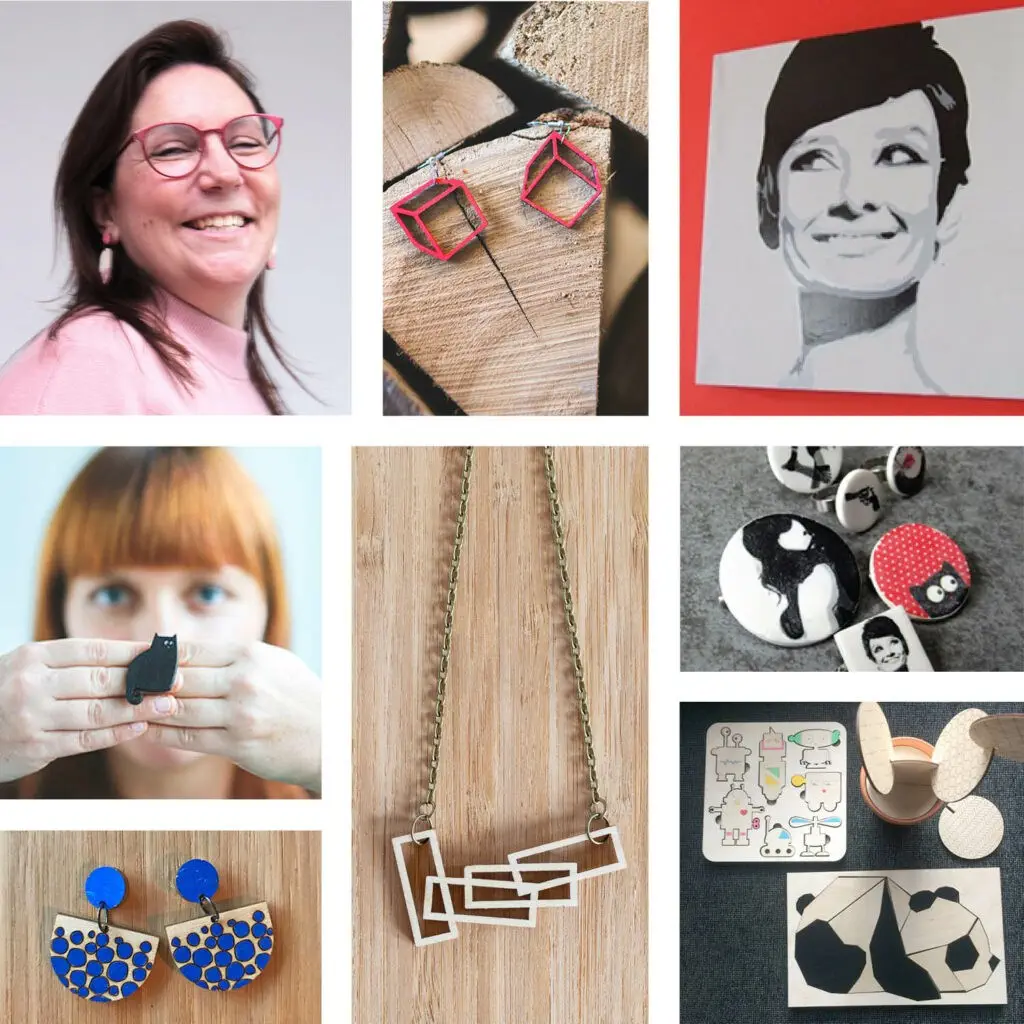 Very satisfied with the purchased earrings ...
beautiful wooden earrings
Deschamps nathalie
Very satisfied with Lielie!
The website is very clear and delivery was very smooth too.
Highly recommended !!
Barbara Van Laere
A few days after my online order, I received the necklace at home in a nice box, packaged with care. The necklace is very beautiful and of good quality. The fluorescent also retains its color. It fits perfectly with my fluorescent sneakers so I am very happy with my purchase! 😊
Isabelle Matthys
Bought 4 cat brooches. To give 4 cat lovers as a present. I think they are going to be just as excited about it as I am! Nice site, nice jewelry and very fast delivery! Super happy with purchase!
Wendy Vanderlinden
Following an article in the newspaper, I ordered nice jewelry (colourful earrings) here. I couldn't choose, so there were more than two!
They are made of light natural material, original and cheerful, with a beautiful design!
I am very happy ...
Jeanne Kox
The black brooch cat is beautiful! I am very happy with it !!!
Anne-Lore De Decker
Have already bought several things from lielie: earrings, necklace and a jewelery holder, both for myself and for family. Very nice things, which also serve as a gift! Already received many compliments :-). The jewelery holder is also super nice and handy to display (especially) earrings. The offer is also regularly supplemented with new items. There is also a quick response if you have any questions and the delivery is smooth too.
Riet Werelds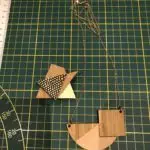 The workshop is highly recommended! Cozy atmosphere, clear explanation and very happy with the end result!
Elien Popelier
Thank you very much for the beautiful necklace. I am very happy with it, everyone brags about it
Marieke Deveen
Hallo, ik ben Liesbeth. Ik ben opgegroeid in Beernem (nabij Brugge) en na 13 jaar in Brugge gewoond te hebben, woon ik sinds 2010 in het bruisende Gent. Begin 2014 starte ik met Lielie in bijberoep maar ik ben al bijna 20 jaar Grafisch ontwerper in hoofdberoep.
I started painting stylized photos on canvas. My favorite theme was 1950s Hollywood stars like Audrey Hepburn. I also wanted to make these designs on smaller objects and after a lot of experiments they ended up on jewelery in fimo polymer clay, later they also came back on some postcards.
Since 2016 I have discovered a love for wood and lasercut. I design my jewels on my Mac and then cut them out with a laser from a plywood sheet. For several years I have mainly used birch, but in my latest collection I now work with bamboo, sometimes in combination with (faux) leather. The wood is FSC certified and therefore sustainable and environmentally friendly. I find it more and more important to pay attention to these things and I now also avoid plastic in my packaging.
I find it a challenge to design new collections and I am always looking for new materials and shapes. I am also open to collaborations, fun ideas and personalized designs. 
I've been organizing creative workshops for 2 years now. first on location and since a few months also in my studio in Gentbrugge. I now have 4 but I am also looking for new and fun workshops here. Despite these difficult times, I still enjoy creating new things. Hopefully see you soon
A small selection from our collection